At Orga, hazardous areas are defined as 'any place in which an explosive atmosphere may occur that requires special precautions to protect the safety of workers and the environment'. To enable people to work safely, Orga provides consultancy services, system design solutions and explosion-proof products.
Besides an in-depth knowledge of electronic equipment, our Ex-proof experts also have extensive knowledge of the constantly changing international recommendations and national regulations, such as ATEX and IECEx. Because safety comes first, our experts share their knowledge to help create a safer work environment.
More about protection and regulations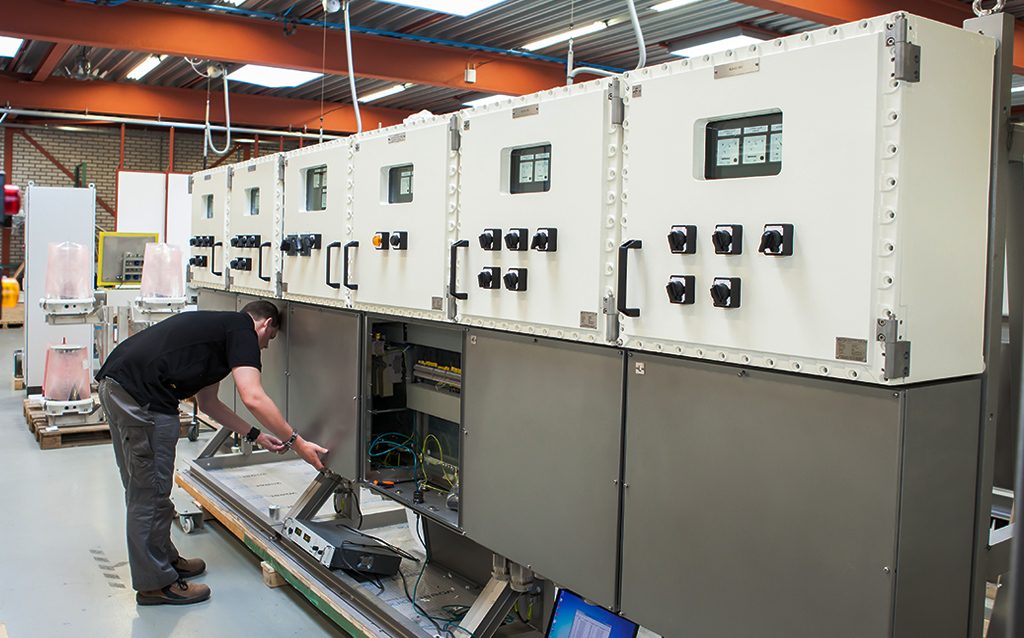 Consultancy services
If you want to use your product in a hazardous area, we can help you by providing you with consultancy services for developing and re-engineering products for use in hazardous areas. We tell you how to make your product explosion-proof in line with the regulations and we guide you through the complete process. From advice to solutions and from a certified end product to documentation. We can deliver solutions that manifest themselves as certified ex-proof end products and we make sure that the product certification is kept up-to-date. This results in many long-term relationships and successes, some of which are described on the project page.
This process helps clients to fully understand the wide range of technology solutions and the consequences of their decisions. It also helps to identify uncertainties and creates a better understanding of technical and regulatory requirements, enabling us to choose the right solutions together.
Contact us